Council leaders meet minister over coastguard plan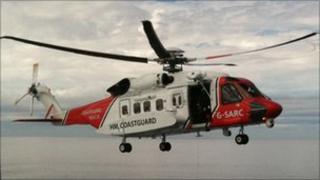 The leaders of four Highlands and Islands councils have met shipping minister Mike Penning over the proposed cuts to coastguard stations.
Under coalition government plans, 10 of the UK's 18 round-the-clock coastguard centres could close, and five other sites will operate only during daytime.
Either Stornoway or Shetland would retain daytime services and the other would close, if the plans go ahead.
Councillor Angus Campbell described the meeting as useful.
The leader of Comhairle nan Eilean Siar said Mr Penning listened to the delegation during the meeting in London.
A paper outlining a case against the government's plans was put together by the four councils; Shetland, the Western Isles, Highlands and Orkney.
After the meeting, Mr Campbell said: "We outlined our case over the increased risks which we think will arise if the proposals to cut the coastguard stations at either Stornoway or Lerwick go ahead.
"The minister assured us that the consultation process was genuine and that he would listen to all views in reaching a conclusion."
Minister visit
Mr Campbell added: "The minister also indicated that he would visit the Western Isles before the end of the consultation period."
Twelve other local organisations also contributed to the paper, including Northern Constabulary, Highlands and Islands Fire and Rescue, the Scottish Ambulance Service and Lerwick Lifeboat Station.
Last week, the coastguard agency's chief executive, Sir Alan Massey, described the plan as "the best there is" and said it would modernise the service.
Under the government's plan, the UK's only 24-hour coastguard centres would be based in Aberdeen, Dover and the Southampton/Portsmouth area.