Dougray Scott film to debut at Kingussie Food on Film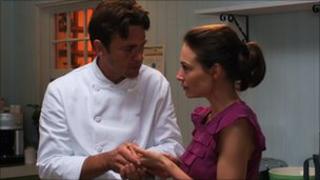 A new film starring Scots actor Dougray Scott and chef Gordon Ramsay will debut at Kingussie's Food on Film Festival.
No Ordinary Trifle's director and writer James Hacking will also be among the guests at the annual celebration of movies and cuisine.
He will be joined by actor Lee Boardman, who also stars in the film which will not be released at UK cinemas until later this year.
The Food on Film Festival will open on Thursday.