Search for Ben Nevis walker continues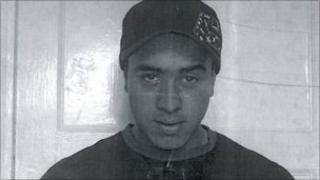 A search for a man who was last seen at about 1,000m (3,280ft) up Ben Nevis wearing just jeans and a jacket is continuing.
Police said Haider Ali Manir, 20, was ill-equipped for hiking or nights on the mountain in extreme conditions.
The search has been carried out by Lochaber Mountain Rescue Team, RAF Kinloss and Valley mountain rescue teams, the coastguard and search dogs.
Mr Manir, from Worcester, was reported missing by a cousin on Sunday evening.
She raised the alarm at about 1800 GMT after descending the mountain without him.
A Royal Navy helicopter joined the fresh search for Mr Manir on Tuesday.
Lochaber Mountain Rescue Team leader John Stevenson said about 50 people were involved in the search on Monday, which was hampered by severe weather.
Police said conditions on Ben Nevis had deteriorated during the day and the search was called off on Monday evening due to darkness and the weather conditions.
Conditions were said to be better on Tuesday.
A spokeswoman for the force said: "Concerns are increasing for his welfare, particularly as he is not thought to be equipped for a night on the hill.
"He was last seen wearing jeans and a navy jacket and black hat."
She asked for anyone who may have seen Mr Manir or have information about where he is to contact police on 01463 715555.
On Saturday, a walker survived a 1,000ft (305m) fall down the near-vertical eastern slope of Sgurr Choinnich Mor near Ben Nevis after losing his footing.
Adam Potter, 36, from Glasgow, was later airlifted to hospital by helicopter but was found to have suffered only minor injuries.