Officer who admitted neglect of duty charges resigns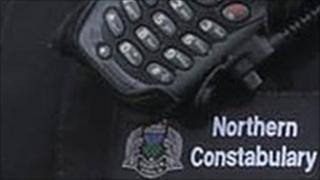 A police officer who pled guilty to two charges of neglect of duty has resigned following an internal misconduct investigation by his force.
Sgt Alex Forbes was fined £350 at Wick Sheriff Court in June last year.
He admitted failing to lodge reports with the procurator fiscal on cases of alleged careless driving and a breach of the peace.
Northern Constabulary said the officer was asked to resign following the conclusion of disciplinary procedures.
Deputy Chief Constable Garry Sutherland said concerns of possible misconduct were first highlighted during a routine internal "back office" audit.
He said: "Police officers have a duty to uphold the law and display the highest levels of professional standards and conduct.
"The public must, quite rightly, have confidence in the force and the integrity of its officers."
Mr Sutherland added: "Any officer who compromises public confidence in the force will always be dealt with appropriately.
"This case clearly demonstrates that the force will robustly address any issues of professional conduct in order to uphold the highest standards of policing in Northern Constabulary."
The resignation comes amid the suspensions of two other officers in connection with alleged mistakes made weeks before an Easter Ross woman's murder by an ex-boyfriend.
Donna Forrest, 30, was killed at a house in Balintore in April last year.
It is understood the disciplinary measures relate to the way police handled a 999 call made by someone before her murder.