Contaminated land probe at Grantown Primary School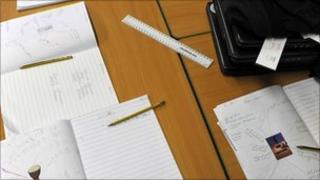 Soil samples are to be taken from the grounds of a primary school to check for potential contamination.
Highland Council said the probe at Grantown school in Grantown-on-Spey was routine "precautionary action".
The primary's playing field was the site of a gas works which closed more than 100 years ago.
The local authority said it had written to parents to advise them that boreholes would be drilled in the field during the February half-term break.
In a statement, the council said: "There is no need to restrict pupil access to any parts of the school grounds as drilling and installation of the monitoring equipment will take place when pupils are not present.
"Once installed, pupils will not be able to access the monitors.
"The council will review the results of the soil and groundwater tests to decide if any further action is necessary."
The results of the investigation are expected to be released in July and Highland Council said parents would be contacted at the earliest opportunity if significant contamination was found.
Previous inspections
In 2003, the local authority began a programme of inspections of land which had industrial use in the past.
Two blocks of flats built on the site of a former gas works in Invergordon were demolished in 2007 after toxins were detected.
The operation involved properties in Joss Street. Residents were relocated to other homes.
Chemicals benzene and benzo(a)pyrene were traced in the gardens of the flats in 2004.
In 2008, a community woodland on a former landfill site in Caithness was closed after heavy metals, arsenic and asbestos were detected in the soil and surface water.
Highland Council said there was no risk to 25 properties near Newtonhill wood, about a mile from Wick town centre.
The landfill was closed in the mid-1970s and opened as a woodland in 1996.