Final funding 'secured' for Ullapool pool's new roof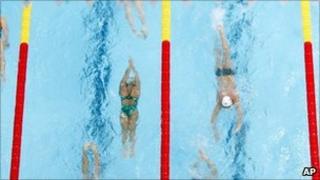 The final funding needed to put a new roof on Ullapool's swimming pool has been secured, according to the appeal launched to find the cash needed.
Called Ullaspool, the building has been shut since spring 2010 after extensive damage caused by damp was uncovered.
The cost of replacing the entire roof runs to more than £360,000.
Official notification of Ullapool's Raise the Roof appeal's application for European funding is expected in two weeks time.
The appeal's organisers said they had been told their bid for Leader programme funds had been successful, but work cannot start until they receive the full paperwork.
Large amounts of the money needed were raised by the local community and from grants made by Highland Council and Highlands and Islands Enterprise.
An appeal spokeswoman said: "Phenomenal community support for the project has gone a long way to demonstrating the need for the swimming pool and funds raised have contributed considerably to securing the rest of the funding needed.
"The build will include upgrading the insulation, installing solar panels and reducing CO2 emissions and will help the longer term sustainability of the pool.
"Re-opening the pool will also safeguard five jobs for the future."
The pool is run by a partnership, which includes Highland Council.
Engineers and architects were among experts asked to assess the condition of the roof.
Their report suggested moisture from the pool and sauna caused damage from the inside and rain led to problems from the outside.
They also claimed that not enough humidity monitoring equipment was fitted and the monitors that were installed were in the wrong places.
They said the entire roof would have to be replaced.
The pool opened in 1994 to serve a wide area of the north-west Highlands including Dundonnell and Kinlochbervie.
It took 15 years of fundraising to generate the £140,000 the town needed to raise towards the cost of the building.