Crown receive files on SNP activist's unsolved death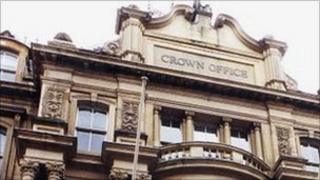 Information held by police on the death of an SNP activist almost 26 years ago has been sent to the Crown Office amid calls for the case to be reopened.
Solicitor and anti-nuclear campaigner Willie McRae was found badly injured in his crashed car on the A87 near Kintail in Wester Ross in April 1985.
Later, in hospital where he died, medical staff found a gunshot wound behind his right ear.
The Crown Office request for the files followed a call from an SNP councillor.
John Finnie, a former policeman, asked Lord Advocate Elish Angiolini to look at the case in November last year.
The Highland councillor urged her to release any official details so far kept secret in the same way confidential information on the death of UK government adviser Dr David Kelly were made public last month.
In a statement, the Crown Office and Procurator Fiscal Service (COPFS) said: "Mr Finnie was advised that COPFS had requested information currently held by Northern Constabulary to assist in dealing with the issues raised by Mr Finnie.
"The information requested has been received and is currently being considered."
'Public confidence'
Mr Finnie said questions remained unanswered over the case, including how some parts of the police investigation were handled.
He said: "Twenty-five years on there are still serious doubts over the circumstances surrounding Mr McRae's death.
"I was impressed by the approach taken by the UK government in relation to Dr David Kelly where they disclosed some information, though not to the full extent some of us would have wished.
"The rationale for this was that they recognised the importance of public confidence in the criminal justice system."
Mr Finnie said people had approached him with concerns over how they were informed of Mr McRae's death.
Concerns had also been raised with the councillor over how police responded to information given to them.
Mr McRae was travelling from Glasgow to his holiday home in Kintail.
Following the discovery of the gunshot wound, police recovered the weapon some distance from where his car crashed. There were no fingerprints on the gun.
No fatal accident inquiry was held and Mr McRae's death remains unsolved.