New hydro plant to supply 2,500 homes in Sutherland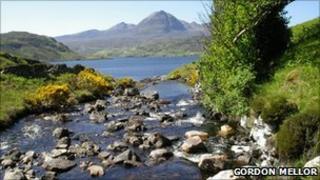 A hydro scheme which its developer says will power 2,500 homes in Sutherland has been approved by Scottish ministers.
The 4.5 MW project on the Maldie Burn, near Kylestrome, will create work for 25 people, according to the Scottish government.
RWE Npower Renewables submitted a planning application for the project in June 2009.
No objections were raised against the proposal.
Energy minister Jim Mather said the Maldie Burn project would bring lasting benefits to Sutherland.
He added: "Hydro still has an important role to play in the renewables revolution and the Maldie Burn scheme is a great example of using our natural assets to create new, low carbon jobs."