Experienced Skye nurse struck off over patient's care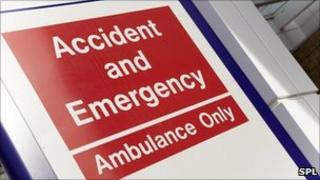 A nurse with 26 years' experience has been struck off following her treatment of a semi-conscious patient at Portree hospital on Skye in 2005.
Fiona Stephenson was accused of failing to complete a blood transfusion, or correctly administrating pain relief.
A Nursing and Midwifery Council (NMC) panel also heard she tried to blame an auxiliary for not ensuring the safe transfer of the patient to a ward.
She was given a chance to retrain but the council said she had not done so.
An NMC conduct and competence committee panel has ordered that Ms Stephenson be struck off.
A previous panel found that her actions had represented an "extremely serious" departure from nursing rules.
Ms Stephenson was given nine months to convince the NMC she was fit to continue working.
Panel members meeting on the case last year said that Ms Stephenson had a good history and should have been able to complete the blood transfusion without difficulty.
It heard the nurse later failed to ensure the safe transfer of the patient from accident and emergency to a hospital ward.
She tried to blame another member of staff for the transfer, the panel heard.