Ulster firm to build Scotland's biggest nuclear dump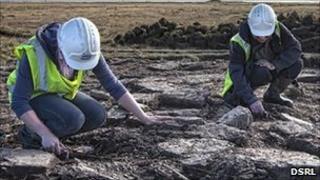 Northern Ireland-based Graham Construction have been named the preferred bidder to design and build Scotland's biggest nuclear dump.
The low-level radioactive waste store will be built at Dounreay in Caithness.
Graham Construction, which will carry out the work, has headquarters in County Down and offices in Scotland.
Dounreay Site Restoration Limited (DSRL) said it expected a quarter of the work involved to be sub-contracted to local companies.
Four other firms had tendered for the £100m construction project.
They were BAM Nuttall, Black & Veatch, MBM and Rok Construction, which collapsed last year.
Highland Council approved plans for the dump in 2009.
It will be constructed on a former military airfield.
Archaeologists uncovered remains of a Bronze Age burial cairn at the proposed site last year.
Building the store within the Dounreay nuclear plant complex was ruled out because of the potential future threat of coastal erosion.