Inverness musician's stun gun confiscated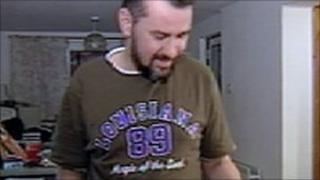 Weapons and handcuffs belonging to a musician who attacked three former friends are to be confiscated.
Andrew Gunn, 35, confronted the three in his home city of Inverness in August 2010 after travelling from his flat in London.
Gunn later admitted three charges of assault and one of possessing unlawful weapons.
Sheriff Andrew Berry ordered the forfeiture and deferred sentence for a psychiatric hospital assessment.
The case at Inverness Sheriff Court was previously deferred in November last year.
Items to be confiscated include a stun gun, pepper spray, air pistol, pellets, a knife, handcuffs and a baton.
Earlier the court had heard Gunn believed Lorna MacLennan, her boyfriend Robin Abbot and their flatmate William Morrison were conspiring against him.
He attacked them at a flat they shared. The court heard that no-one had suffered serious injury in the incident.
Guitarist Gunn has been undergoing psychiatric treatment.
He is a haemophiliac and was one of more than 4,600 people in the UK who were treated with contaminated blood products.
He was diagnosed with HIV and Hepatitis C at a young age and was a spokesman for the Scottish Haemophilia Groups Forum.
Gunn had known the three friends for more than 20 years.