National Geographic magazine editor wowed by Cairngorms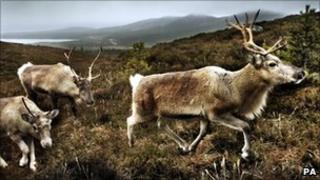 Britain's largest national park and the Highlands have been included on a US magazine's list of places in the world for travellers to visit during 2011.
The Cairngorms National Park joins Ulaanbaatar in Mongolia and Alaska's Kodiak Island in the National Geographic Traveler's 20 Best Trips.
Senior editor Norie Quintos said the "primeval landscape of the north and west" draw visitors to the Cairngorms.
The park covers areas of the Highlands, Aberdeenshire and Perthshire.
Ms Quintos visited the Cairngorms while attending the Adventure Travel World Summit in Aviemore in October last year.
In the magazine article she writes: "Fierce Bronze Age warriors, Vikings, and Gaelic-speaking clans all have called the rugged Highlands home.
"Today, the primeval landscape north and west of the Highland Boundary Fault attracts outdoor enthusiasts drawn to the mist-shrouded mountains, shimmering lochs, sheer cliffs, and sandy beaches."
Malcolm Roughead, chief executive of VisitScotland, said it was great to see the Highlands featured on the list.
He said the it offered adventure pursuits and the chance to see rare wildlife.
The park is also home to a reindeer herd and the UK's only polar bears in a public zoo.