Securing world orienteering event could earn north £2m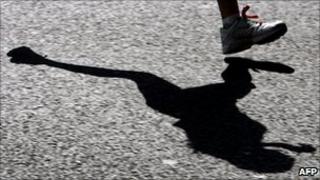 Hosting the World Orienteering Championships has the potential to put millions of pounds into the Highland economy, according to a report.
Highland Council has been asked to give £30,000 towards British Orienteering's bid for the 2015 event.
The report by council officials said it had been estimated the outdoor adventure contest could generate more than £2m for the local economy.
The last championships in Scotland were held around Inverness in 1999.
That event attracted 350 competitors and officials and was televised in Sweden and Norway.
According to the report to Highland Council's education, culture and sport committee, huge financial rewards could be gained from hosting the world championships.
In putting together the paper, council officials looked at the most recent event held in Norway and also an orienteering competition staged in Perthshire in 2009.
The Scottish Six Days Event drew 3,900 entrants and 416 spectators.
Officials reported that an independent assessment of the event suggested it led to £1.9m being spent locally in Perthshire.
But they said more than £2m could be generated from the world championships.
The committee will be asked to agree in principle to commit £30,000 to the bid, with the cost spread over the financial years of 2013-14 and 2014-15.
Ahead of 2015, the world championships will be hosted by France, Switzerland, Finland and Italy.