Northern Constabulary using social networking sites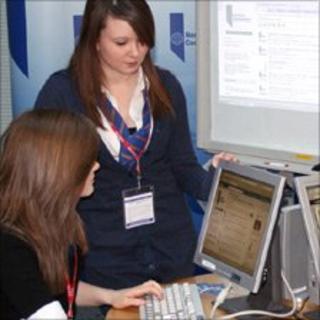 A police force has officially launched its pages on social networking sites Facebook and Twitter as well as video sharing website YouTube.
Northern Constabulary said it was the first force in Scotland to have a presence on Facebook and Twitter.
It has been running the services unofficially for the past six months.
Last week, a senior officer at Tayside Police said his officers should be prepared to talk to communities using social networking sites.
Deputy Chief Constable Gordon Scobbie uses Twitter to engage the public and this week in his tweets has warned of wintry conditions on the roads.
Central Scotland Police have been releasing information and press releases on Twitter since December 2009 and the force also has a Facebook page.
Northern Constabulary's chief constable Ian Latimer, other officers and staff have been keen to use new technology.
Northern's Facebook and Twitter pages carry reports on road conditions and appeals for information following break-ins and on missing people.
On YouTube the force has uploaded footage from a DVD about police cadets.
'Appropriate use'
One of the target groups of its internet services are young people.
The launch at Northern Constabulary's headquarters in Inverness was attended by Inverness Royal Academy's deputy head girls Hayley MacMillan and Anna Fraser.
Police said the Facebook page would not give it access to private user profiles.
Supt Philip MacRae, head of corporate services, said the internet services were in addition to traditional methods of informing the public.
He said: "Large sections of our communities currently benefit from the service provided by newspapers, television, radio and news websites, although we feel we could be reaching more people using modern communication methods such as those offered by social media.
"We are delighted to be able to formally announce our presence on three different social media platforms, including Twitter, Facebook and YouTube.
"Through the appropriate use of this relatively new technology we have an opportunity to communicate with more people than ever before."