Warning over loss of high-ranking Northern officers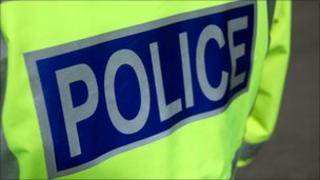 Creating a single Scottish police force would leave a superintendent as the highest ranked officer in the north, Northern Joint Police board has heard.
Northern Constabulary's Chief Constable Ian Latimer said interim proposals for one force would also see area commanders replaced with inspectors.
Draft plans on the future shape of policing will be presented to the Scottish Police Board next month.
Northern bosses have suggested a move to a four force model.
Under its present structure, the constabulary has a chief constable and deputy chief constable.
It also has two chief superintendents, a director of human resources and director of finance.
Its eight area commands are headed by a chief inspector and an inspector.
A single force is among options being looked at by a sustainable policing working group, which consists of police and local authority representatives.
It will report to the Scottish Police Board, chaired by Justice Secretary Kenny MacAskill, on 6 December.
Some members of the Northern Joint Police Board, meeting in Inverness, reacted angrily at proposals for a single force.
The board agreed to express its concerns over the interim review to the Scottish government and seek to be fully involved in consultation on proposals.