Western Isles plaster cast teacher struck off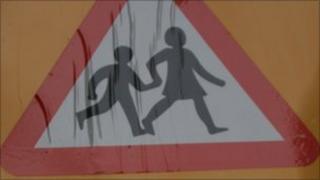 A primary school teacher who exposed a pupil to potential injury by removing their plaster cast has been struck off.
Muriel Macdonald, who taught on the Western Isles, was previously sentenced to two years' probation for the incident at Stornoway Sheriff Court.
The disciplinary sub-committee of the General Teaching Council for Scotland said it was concerned she had not shown "genuine remorse" for her actions.
Ms Macdonald took the cast off the boy's left arm against medical advice.
The committee, meeting in Edinburgh, decided that she should be removed from the register of teachers and barred her from reapplying for 12 months.
'Public confidence'
The Scottish government will also be asked to disqualify Ms Macdonald from working with children.
In its newly-released findings and determination, the sub-committee acknowledged that she had health difficulties.
But members said because of the seriousness of what happened it was not appropriate to take no action, or to impose conditions.
The determination said: "In arriving at this decision members considered that the respondent's actions were inconsistent with being a registered teacher.
"The sub-committee was not satisfied that she has shown genuine remorse nor demonstrated that she has taken steps to address her issues beyond the treatment she is undergoing.
"The sub-committee was also mindful of the importance of public confidence in the teaching profession."
Ms Macdonald was sentenced at Stornoway Sheriff Court in August last year.
She was convicted of wilfully exposing a child in a manner likely to cause him unnecessary suffering or injury to health and did wilfully and against medical advice remove a plaster cast from his left arm.