Professor wins north's first health award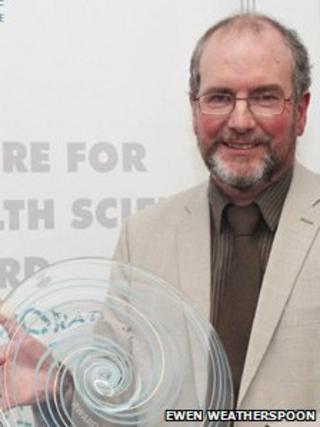 A prize for innovation in health science in the Highlands and Islands has been won by Prof David Godden.
The honour, set up by the Centre for Health Science in Inverness, is the first of its kind in the north.
Prof Godden is co-director of the Centre for Rural Health and until recently was research and development director for NHS Highland.
He received the award in recognition of the significant contribution he has made to the health science sector.
Prof Godden helped to establish and develop the Centre for Rural Health, which is based in Inverness.
It employs 22 core staff and has attracted almost £6m in funding over the last 10 years.
Prof Godden is the author of two books, several book chapters and over 90 academic journal papers.