Survey of Canna's fungi and lichen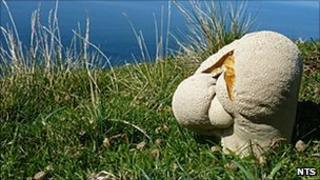 Naturalists are making a survey of an island's less well-known wildlife.
Much of Canna's lichen and fungi are being documented in a project led by the National Trust for Scotland (NTS) and Scottish Natural Heritage.
The team include members working for NTS in partnership with Royal Botanic Garden Edinburgh and British Trust for Conservation Volunteers.
Higher profile species on the Hebridean island include sea eagle and large field mice.
Team member Ali Murfitt said: "Although they are less obvious to the eye, lichens and fungi play a key role in supporting the island's other wildlife and in maintaining its farming systems, so we are delighted to be taking this opportunity to study them in more detail.
"We hope that after this work, these hidden organisms will be revealed."