Man's body found in river following Highlands search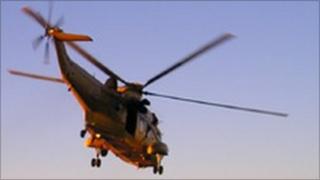 A body has been found in the River Moriston in Inverness-shire following a search for a missing man.
Alexander Adam, 23, has not been seen since leaving a party in Cluanie on Sunday.
Dog handlers, the Glenelg Mountain rescue team and the Red Cross were involved in the search.
A Northern Constabulary spokesman said a man's body had been found near the Cluanie dam at about 1515 BST on Thursday.
No further details are being released until next of kin have been informed.
In a separate case, three mountain rescue teams, Sarda search dogs and an RAF helicopter have been searching Kintail for Stewart Sutherland, 52, from the Glasgow area.
He was last seen in Glengarry more than a week ago.
Three other man have also been reported missing in the Highlands.
Ian Ross, 58, from Glasgow, has failed to return to his hotel in Inverness.
Northern Constabulary said there had been no confirmed sightings of him since Saturday when he checked in.
Others include Craig Jackson, 36, was reported missing from a hospital in Hereford and is thought to be in the Inverness area.
Also, John Binsley, 59, from Staffordshire, who had been camping near the city.
He left the camp site on 19 September and was heading for Fort William.