Missing lone sailor Neil Mackenzie's boat found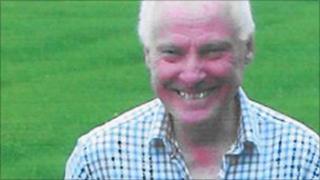 A missing Aberdeen yachtsman's boat has been found by rescue teams who have been searching for him along the west Highlands coast.
Neil Mackenzie, 59, remains missing after his yacht Solitaire was found south of Arisaig.
He left Arisaig last week with the intention of sailing to Aberdeen. His wife raised the alarm on Wednesday night.
Northern Constabulary said the search for Mr Mackenzie was continuing.
Mr Mackenzie has sailed the yacht for 30 years and previously used it on a crossing of the Pacific from Vancouver in Canada.
He had driven from his home in Aberdeen to where the boat was berthed at Arisaig.
The yacht left the marina last Tuesday.
'Extensive searches'
Mr Mackenzie had intended to head back to Aberdeen to hand in work for an Open University course.
Stornoway Coastguard has been co-ordinating a search in an area north of Ardnamurchan Point.
Clyde Coastguard has also been broadcasting calls for information on the VHF general marine channel 16.
Mr Mackenzie's Subaru Forester car - registration number R4 MEE - is still in the Arisaig car park.
Police said: "Extensive searches have been carried out which resulted in the discovery of Mr Mackenzie's yacht, however, he is still to be found.
"The search for the missing person is continuing."