Bronze Age burials at Inverness Asda site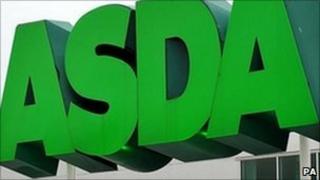 A Bronze Age burial site has been uncovered at the planned location of the Highlands' first Asda supermarket.
Archaeologists found an area of cremation pits surrounded by a ring ditch at Slackbuie, in Inverness.
Almost 2,000 flints were also recovered from the field on the city's distributor road.
Pieces of Neolithic pottery known as Unstan Ware were also discovered during digs led by Edinburgh-based NG Archaeology Services.
The details are contained in an interim report following excavations made last November through to May this year as part of the store's planning process.
A full report will be published later.
The finds are similar in date to others made along what is known as the Culduthel ridge.
Unstan Ware takes its name from the cairn of Unstan on Orkney where large quantities of the pottery style were discovered during its excavation in 1858.
Asda plans to build a superstore and filling station.
The outline planning application was called in by Scottish ministers and given consent following a public inquiry.
Last year, Highland Council dropped plans to take the Scottish government to court for allowing Asda to build a store without paying anything towards necessary road improvements.
To avoid further lengthy delays to its plans, Asda struck a deal with the local authority limiting to £1.5m the cost it would pay for road upgrading at the Inshes roundabout and A9 interchange, if the work was needed.
On the finds made at Slackbuie, a spokeswoman said: "Asda has satisfied all the conditions regarding the archaeological survey and is now free to continue with our planning proposals for a supermarket at Slackbuie, Inverness.
"We are confident that we have removed all items of interest but we will continue to work closely with the Highland Council's archaeology department in case of any future finds."