Renewable energy inspires the arts in Caithness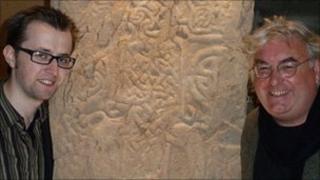 A writer has drawn inspiration from the wind, wave and tidal energy sector for a new drama.
North-based George Gunn's Renewable Theatre will be performed at Caithness Horizons museum in Thurso on Saturday.
The performance will mark the publication of two of Mr Gunn's earlier plays - Egil, Son of the Night Wolf and Atomic City.
Atomic City was influenced by the construction of the experimental nuclear power plant at Dounreay.
Renewable Theatre will be directed by Iain MacDonald, who studied at Queen Margaret University, Edinburgh.
Mr Gunn said: "Egil is set during a period when the political ambitions of the Vikings in the 10th Century changed the shape of Europe and Atomic City charts the coming of the nuclear industry to Caithness.
"Now with the renewable sector set to fill the energy gap between hydro-carbons and nuclear, Caithness seems set to enter an interesting new era of development, and it is right and proper that theatre - of all the arts - should concern itself with such a subject.
"Whether tidal or wind energy, both will be important economic generators for the county and the country."