Sally Gunnell and Gavin Hastings take on challenge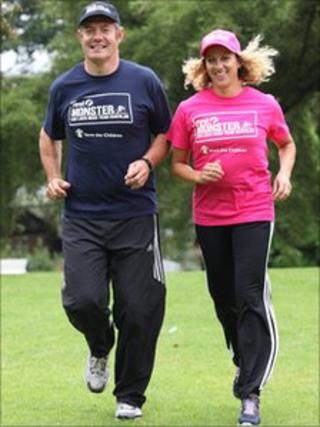 Athlete Sally Gunnell and former Scotland rugby international Gavin Hastings were due to lead teams in a 120km relay cycle and running duathlon.
About 1,000 competitors were expected to take part in the First Monster Challenge around Loch Ness and Inverness.
Hastings was due to compete in the event for the third time.
Olympic gold medal winner Gunnell was being joined by her husband Jon Bigg in her team.
In 2008, hundreds of competitors taking part in the race tested a new midge repellent.
Researchers from the University of Aberdeen used the running and cycling event to trial the spray made from natural chemicals.
The move followed feedback from competitors about a spate of midge attacks at one point on the course the previous year.