Highlands school pupils favour Gaelic over German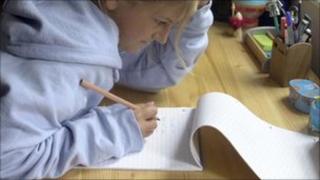 Highlands children studying languages are taking Gaelic as a second language to French instead of the traditional option German, according to a report.
Highland Council officers said Gaelic was favoured by pupils in secondary schools where it was offered.
Officers said it was among reasons why fewer children were taking up German.
Their report records a decline among S4 pupils taking up modern languages, but a rise in passes in Higher French by those who have studied for the exam.
Figures showed that 218 S4 pupils took German in 2005, but only 151 took up the subject this year.
The paper, which is going to the education, culture and sport committee, outlines reasons behind a fall in the take-up of modern languages.
One is that it is no longer compulsory to study a language after S2.
But officers also said there was a view among young people that English was becoming the "global language of commerce, the internet and the media".