Papers reveal 'eco-lodge' water supply worries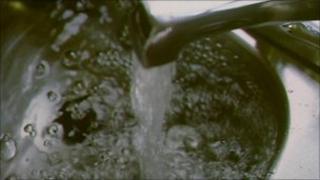 Highland Council had concerns about the water supply for a proposed holiday "eco-lodge" at Dundonnell, according to council planning papers.
Environmental health staff warned the source originally planned could result in water shortages in summer months and affect supplies to other properties.
Developer Escape Lodge Ltd has now suggested alternative water supplies from deeper boreholes.
Councillors will visit the site in Wester Ross on Tuesday.
The plans are for an environmentally-friendly development comprising of a lodge, eight thatched houses available for rent, a service building and access roads.
Traditional crafts
Heated by a log-fired boiler, the lodge would be "super insulated" and visitors to the site will be offered the chance to learn traditional crafts.
Members of Ross, Skye and Lochaber planning applications committee previously deferred taking a decision on the planning application so they could make a site visit.
Papers prepared for Tuesday's meeting report that the borehole first proposed was above a source of water for existing properties.
Environmental health officers said it could lead to problems in summer and have a "catastrophic" affect on other homes and businesses.
Escape Lodge has since proposed drawing water from other boreholes that would avoid causing shortages.
Council planning officers have recommended granting the application subject to the water supply being resolved.