Calls for a unified 999 service for Highlands and isles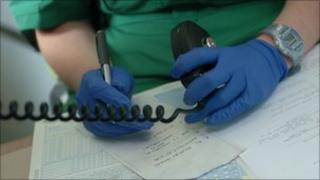 A unified emergency service in which police, ambulance and fire staff share buildings and resources has been mooted for the Highlands and Islands.
Highland Council leaders said the new set up could also share budgets and backroom staff.
As well as saving money, the authority said it would bring together skills and knowledge.
Ian Ross, vice convener of the Northern Joint Police Board, has backed the council's call for debate on the idea.
Highland Council and Mr Ross have concerns cuts to public spending at a national level could lead to a national police force run from central Scotland.
Mr Ross said: "I fully endorse the need to examine options which acknowledge the current harsh financial realties, but seek to protect what is in the best interests of the Highlands and Islands.
"I do not think we should shy away from radical thinking and solutions - particularly where this is so much to lose for the Highlands and Islands."
Efficiency savings
Emergency services in the Highlands and Islands are already sharing some buildings and have sought to do so at other sites.
Tuesday's Highlands and Islands Fire Board will consider a proposal for sharing premises with the Scottish Ambulance Service at Tarbert, on Harris.
In May, Northern Constabulary set out proposals to share more of its facilities with other 999 services in a bid to help it make efficiency savings.
The police force offered to share office space with the ambulance service at its new station in Lairg.
The move was expected to cut running costs by 15% for the force.
Negotiations were also reached an advanced stage on sharing facilities in Glencoe and Grantown-on-Spey.