Teacher maternity costs warning for Highland Council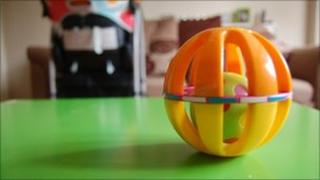 Complying with new rules on maternity leave could cost Highland Council £1m if teachers now entitled to more time off decide to take it.
Staff are entitled to contractural benefits such as holidays lost during maternity leave.
The new European regulations affect employees whose week of giving birth began on, or after, 5 October 2008.
Potentially 81 Highland teachers could take more time off resulting in extra supply teachers costs.
Council officers are trying to confirm how many took the full entitlement of maternity leave, or instead returned to work after the first nine months.
The rules also apply to the adoption of children.
'Very rigorously'
In a paper to councillors, officers said if all 81 teachers took their full entitlement costs could run to £1.06m.
They have recommended the council set aside £260,000 from a £9m fund available for unexpected costs and to continue monitoring the situation.
Maternity leave and teachers deciding to retire early were among the reasons for more than 50 vacancies at schools in the Highlands in June.
The roles available included heads and principal teachers in science subjects.
Highlands Council said it managed its vacancies "very rigorously" and tried to redeploy staff where it could.