Fitness challenge to Highlands and Islands fire service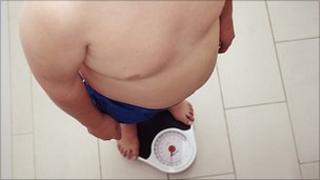 Lower levels of medical fitness may have to be accepted by a fire service so it can provide enough crew for stations in remote communities.
Highlands and Islands Fire and Rescue Service (HIFRS) has been checking firefighters' health after upgrading auxiliary units to retained status.
In the Northern and Western isles, 89% of staff assessed have been deemed fit.
But HIFRS has concerns that meeting UK standards could be too restrictive in sparsely populated areas.
In December 2004, 61 of 93 auxiliary units changed to retained status.
This required volunteer firefighters to complete a medical questionnaire and a medical assessment.
Last year, HIFRS said a "significant number" of staff had not completed the forms or had a health check and it took action to redress this.
Figures for Shetland, Orkney and the Western Isles gathered from assessments carried out between April and July have been published.
Of Shetland's 137 personnel requiring checks, 119 were fit, six unfit and 12 still had to complete a medical.
On Orkney, 90 of the islands' 104 staff requiring a medical were fit, five unfit and nine had not had an assessment.
For the Western Isles, the figures show that of the 123 who had to complete a medical 117 were fit, three unfit and three still had to be assessed.
Immediate action
In the Highland Council area, 242 employees require a medical within the next 12 months.
From work done so far, HIFRS said a "small but significant number" of retained staff must take immediate action to reduce their body mass index (BMI) - a measure of whether a person is overweight.
In a paper to be considered by next week's Highlands and Islands Fire Board, the service said a common standard of fitness would have to be set.
Chiefs added: "However, due to the geographic and demographic profile of the communities served by Highlands and Islands Fire and Rescue Service, it should also consider alternative levels of service provision in some communities which in turn may warrant lower levels of fitness being accepted."