One case with 140 charges raises crime levels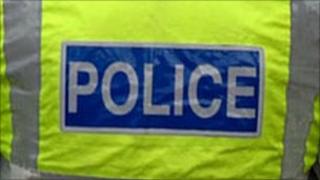 One case involving 140 charges has contributed to a rise in crime in part of Northern Constabulary's area.
Police said the allegations related to a dishonesty case which was still being investigated.
Deputy Chief Constable Garry Sutherland revealed the figure of 140 charges during a meeting of the Northern Joint Police Board.
The case is in the force's central division, which covers Ross and Cromarty, Lochaber, Skye and Lochalsh.
Mr Sutherland said the rise in crime was slight.
The senior officer said detection rates across the force between April and June were 63.6% higher than for the same months last year.
Crime in the force's region as a whole has also fallen by 4%.
A police spokeswoman said the force could not discuss the dishonesty case in detail for legal reasons.
Chief Constable Ian Latimer said the Highlands and Islands remained one of the safest places in the country.
He added: "I believe that our traditional approach to policing, where police officers live and work within their communities, marks Northern Constabulary as a distinctive police organisation.
"At a local level, our police officers and police staff are to be commended for working to generate a range of improved policing services and for working to achieve results in an environment that increasingly involves application of stringent and demanding standards of audit and inspection."