Dounreay demolition firm to cut jobs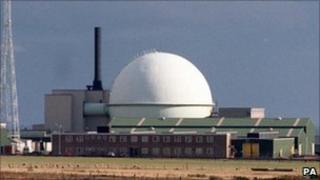 The company leading the demolition of the Dounreay nuclear site is cutting 102 posts this year and planning to shed a further 80 jobs by 2013.
Dounreay Site Restoration Limited (DSRL) said 93 posts at the Caithness site have been identified so far.
Thirty more jobs are to be cut over 2011-12 and 50 over 2012-13.
DSRL also plans plans to seek a cheaper alternative to a proposed £100m treatment plant and store for most of the complex's intermediate-level waste.
The company sought voluntary redundancies within its workforce in April.
Reducing staff numbers has been an ongoing process as the demolition and clean-up work runs down towards a completion date around 2032.
More than 100 applications were received and 42 rejected because the staffs' skills were needed for the project.
Of the 93 identified, 61 staff have left or are in the process of leaving voluntarily.
Twenty-eight agency posts have been terminated and four workers have been redeployed.
DSRL said it hoped the remaining posts could be shed voluntarily.