Salmon firm hooks new Western Isles fish farms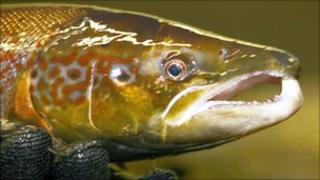 The last significant independent fish farming operation in the Western Isles has been bought over.
West Minch, based in Uist, Benbecula and Harris, has been acquired by the Scottish Salmon Company.
Its 11 sites throughout the islands will be taken over by the new parent company over the next few months.
West Minch will continue trading, supplying salmon to seafood suppliers, supermarkets, restaurants and retailers.
The Edinburgh-based firm now produces about 20% of all Scottish salmon.
Formerly known as Lighthouse Caledonia, the Scottish Salmon Company was saved from the brink of collapse in 2008.
The company was rescued by an investment deal worth £17m and went on to report a record set of profits.