Covid in Scotland: Level four restrictions considered for Lanarkshire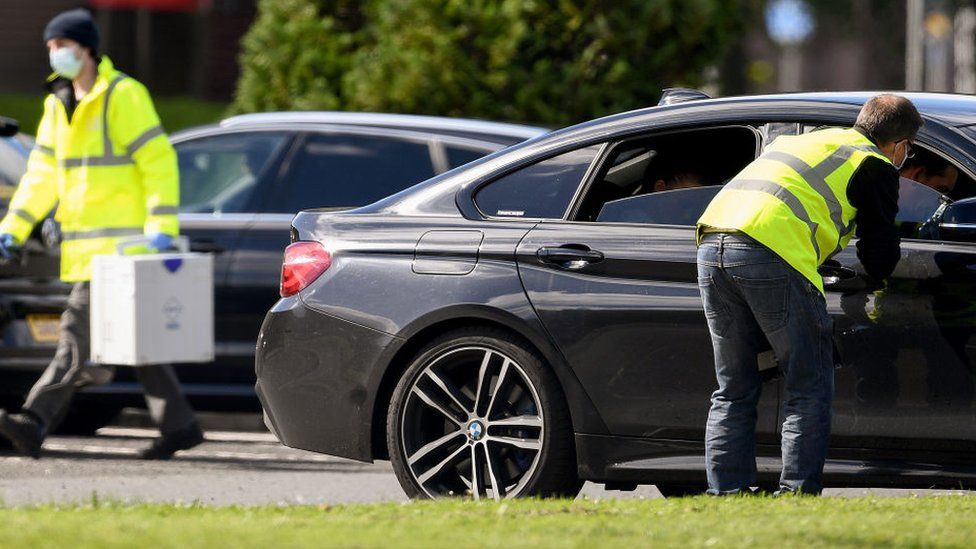 The Scottish government is considering placing North and South Lanarkshire under the highest level of Covid restrictions.
A leaked letter to council umbrella body Cosla says the "level of concern" in those areas means the use of level four measures cannot be ruled out.
The government says no decisions have yet been made and that the situation in Lanarkshire may be "stabilising".
The framework is due to be debated by MSPs on Tuesday, with an announcement on the level for each council area expected later this week.
The system will allow different restrictions to be imposed in local areas, depending on the rate of the infection.
The leaked letter to Cosla says decisions have yet to be made, but that level four restrictions are currently being considered for North and South Lanarkshire.
The letter says this is due to the "level of concern" indicated by the data - although there are "some signs" that the situation may be stabilising.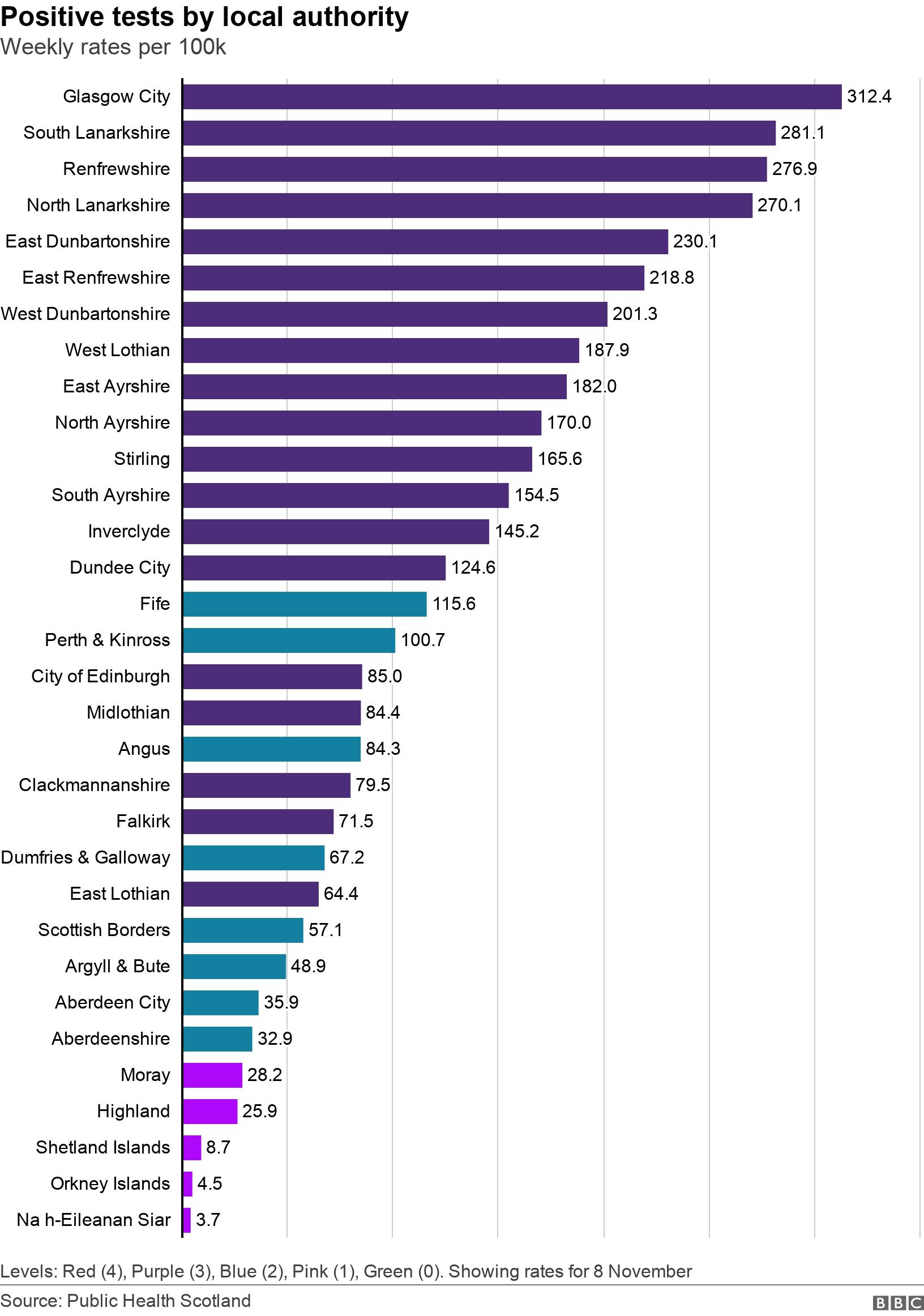 It says decisions will not be made until "the latest possible point".
However, it adds that the use of level four "cannot be ruled out" to avoid "still greater harm, including many deaths".
But he added: "Lanarkshire is probably the area that still worries us most."
The leaked letter says no other changes are being considered for the remaining central belt areas which are currently under tougher restrictions than the rest of Scotland.
They are expected to be put into level three, although there are some signs of "progress" in Edinburgh and East Lothian.
Like the other parts of the country, it is currently under restrictions which would place it in level two of the new system.
The letter says consideration is being given to moving five areas down to level one because of "encouraging signs in the data". They are Highland, Moray, Orkney, Shetland, the Western Isles.
If this happened, there would be "additional safeguards" on socialising within homes and on travel to and from areas with higher rates of infection.
Commenting on the leaked letter, a Scottish government spokeswoman said: "No decisions have been taken on what level local authorities will be in and any speculation is premature.
"Parliament will consider the framework tomorrow and decisions will only be taken once parliament has had that opportunity and on the basis of the most up to date information on prevalence of the virus."
What are the level four restrictions?
Level four is the closest to a full lockdown, similar to the one introduced in March.
It will only be used if "absolutely necessary", at a time when cases were very high and there was a risk of the NHS being overwhelmed.
Socialising would not be allowed in people's homes, but six people from two households could still meet outdoors and there would be no limit on outdoor exercise.
Other steps would include a ban on non-essential travel, guidance to stay at home, and the closure of all hospitality premises, hairdressers, barbers, beauticians, leisure centres and gyms.
However, schools would remain open.