Landslip at A83 Rest And Be Thankful in Argyll
The A83 has been closed in both directions in Argyll after a landslip resulted in more than 1,000 tonnes of debris covering the carriageway.
Bear Scotland said a clean-up operation at the Rest and Be Thankful was likely to continue on Friday.
Drivers are being diverted on to the Old Military Road.
It is the latest in a series of major landslips to hit the road and it has led to calls from the local council for a "permanent solution" to the issue.
Argyll and Bute Council leader Aileen Morton said the Scottish government needed to make a commitment to resolving the issue "right now".
She said there should be "no more prevaricating and faffing about, no more talking about processes and procedures, no more delay".
Transport Scotland said the government has invested £13.3m in landslide measures at the Rest and Be Thankful and the Old Military Road since 2007.
A spokesman said the measures helped keep the road open for at least 48 days when it would otherwise have closed.
Bear Scotland said it received reports of debris on the A83 at the Rest and Be Thankful at 03:00 on Thursday.
More than 1,000 tonnes of material landed on the carriageway to the east of the area covered by debris fences and "catchpits" which were erected after previous landslides.
Experts believed it was triggered by a landslip in a forested area above the road, after more than 86mm (3in) of rain fell over two days.
The road was closed and drivers were initially advised to follow a 60-mile diversion.
At 11:00 the Old Military Road, which runs parallel to the A83, was opened to motorists as a diversion following a safety inspection.
A convoy system is in place and Bear said it would be open round-the-clock "subject to weather conditions".
Drivers are also being advised that ferry options are also available via Western and CalMac Ferries.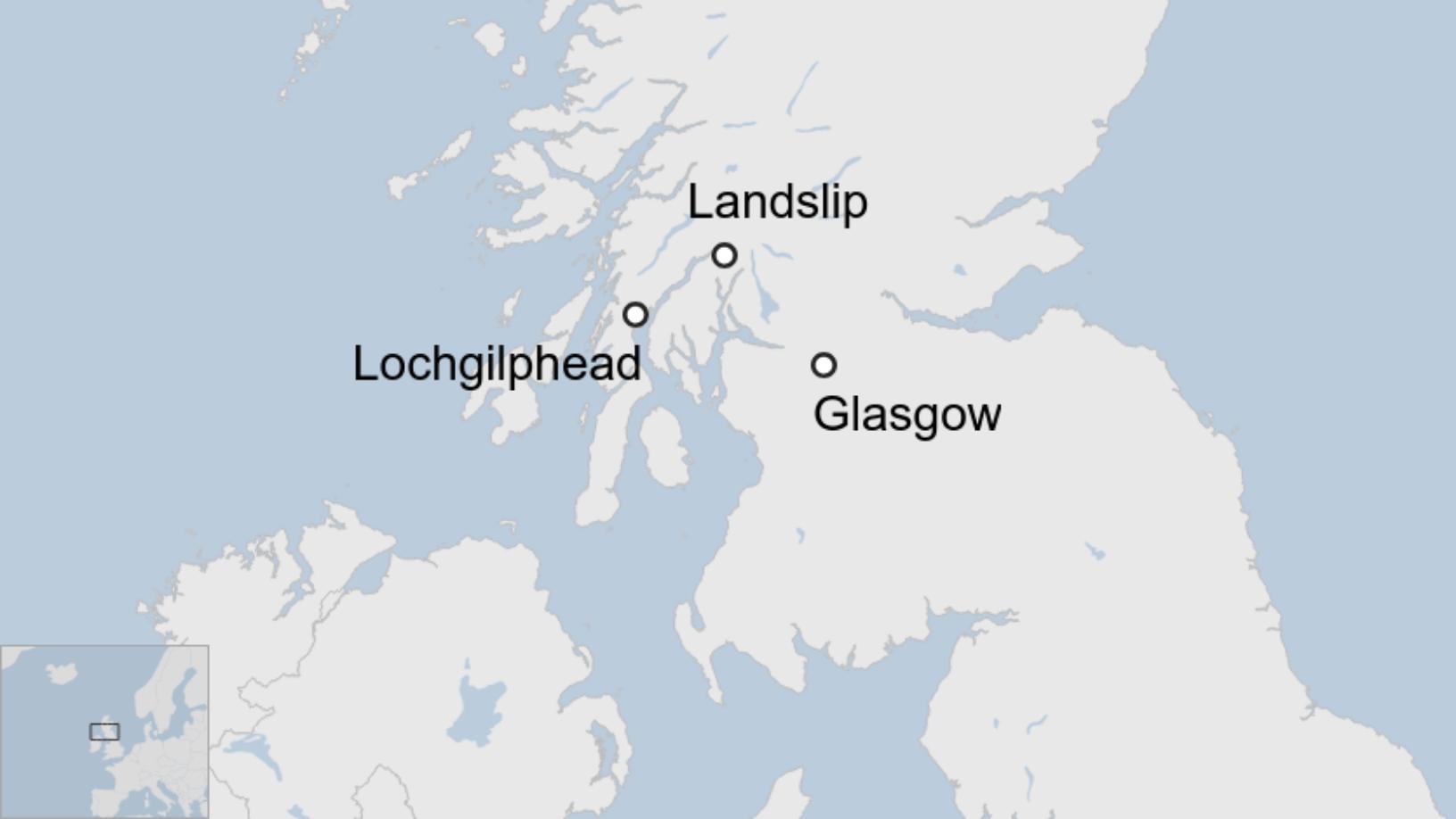 The A83 connects the Central Belt, via the A82 from Glasgow, to the Kintyre peninsula, all the way down to Campbeltown.
The road, which starts in Tarbet on the banks of Loch Lomond, is almost 100 miles long.
The Rest and Be Thankful is a pass about 10 miles from Tarbet between Glen Kinglas from Glen Croe.
What has happened in previous years?
In October 2018, the road was shut for nine days after about 3,000 tonnes of landslide debris reached catch-fences above the carriageway.
A 60-mile diversion was put in place while engineers worked to secure the rocks, which included one boulder of about 75 tonnes.
Ms Morton, the local council leader, said the closure had caused a huge amount of disruption.
She said years of weather-related closures had led to repairs by the Scottish government - but not a "permanent solution".
"The last landslip had a hugely negative impact on local businesses, and as well as day-to-day inconvenience for local residents it caused problems with essential services such as access to medical treatment," she said.
"The council and the people of Argyll and Bute have been asking for a permanent solution for a decade. Enough is enough - we need an announcement today that work is starting on finding a permanent solution."
Transport Scotland said improvement works have been carried out on the slope since 2013, including the erection of four catch-pits, with a total capacity of almost 15,000 tonnes.
A spokesman said they understood the frustrations of local people, adding that they were "exploring options" of further catch-pits.
A long and tiring journey
The Rest and Be Thankful is the vital artery which connects Mid Argyll and Kintyre to the Central Belt, writes BBC Scotland correspondent Jamie McIvor, who travels regularly on the route.
Many people living in Lochgilphead or Campbeltown travel to Glasgow regularly simply to visit shops or go to a football match. The route also leads to the Islay ferry terminal at Kennacraig.
When the Rest is closed, the detour around Crianlarich adds around an hour to what is already a long, and often tiring, journey.
However many car drivers heading for Glasgow have discovered an alternative - they can drive through Cowal then take the car ferry from Dunoon to Gourock. This is not ideal and is more expensive but some may consider it preferable in practice to such a long road journey.
This, however, is not an option for people who rely on public transport.
But the practical implications for people who want to make shorter journeys from one side of the Rest to the other are, ironically, often more severe in relative terms. For instance an Inveraray residents may want to visit Dumbarton or Helensburgh to visit their bank branch.
Inveraray business owners are also concerned about the loss of trade from day trippers.