Colonsay farmed salmon escape after Storm Brendan damage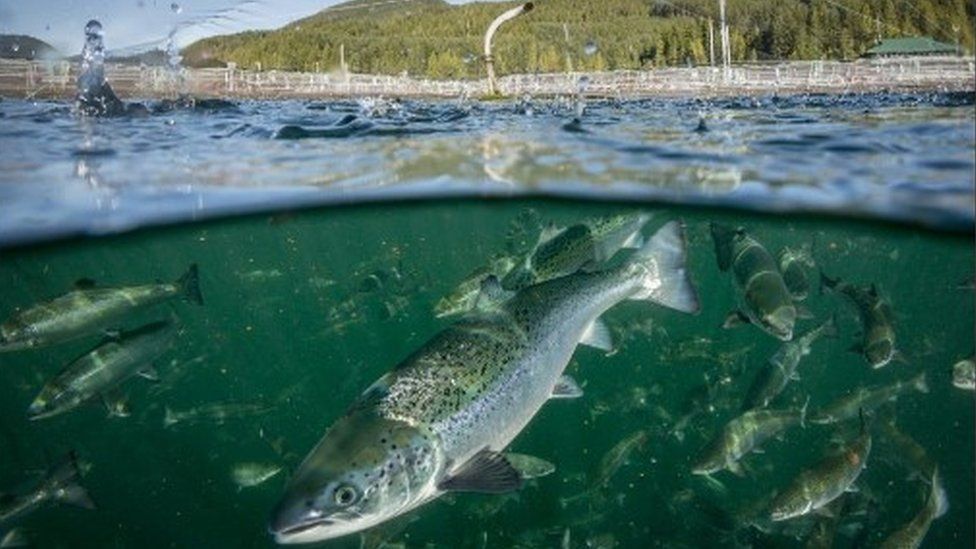 Norwegian fish farming giant Mowi has revealed that tens of thousands of salmon have escaped from one of its sites off Colonsay.
The company said a cage was damaged when Storm Brendan passed through the area last week.
Almost 74,000 fish escaped through a tear in the cage netting.
The incident is the third major escape from Mowi's new generation of high capacity offshore sites in Scotland in just over a year.
Last October and in November 2018 more than 48,000 salmon escaped from the firm's Hellisay site in the Western Isles.
Escapes have an economic impact on fish farming companies.
Conservationists and angling groups also have concerns that breeding between farmed and wild salmon harms wild fish stocks.
Related Internet Links
The BBC is not responsible for the content of external sites.