Scottish SPCA bid to rehome 'escaped' pet raccoon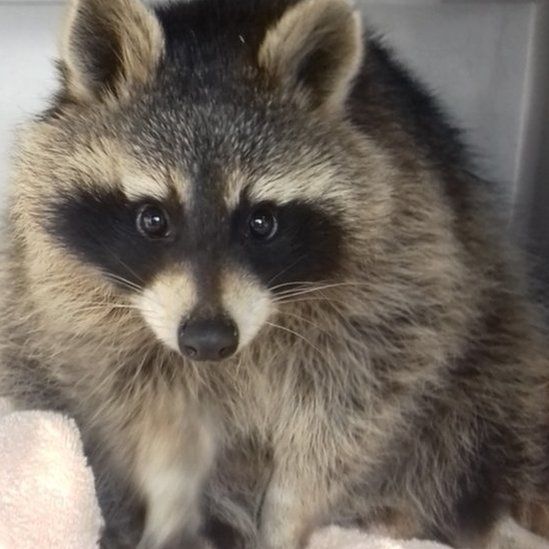 Scottish SPCA officers are trying to trace the owners of a raccoon that was spotted on a farmer's land in South Lanarkshire.
The animal is believed to have been on the loose in the Libberton area for several months before being caught last week.
It is thought to be a pet which has escaped from its owners.
The raccoon is now being cared for at the Scottish SPCA's rescue and rehoming centre in Hamilton.
Scottish SPCA chief superintendent Mike Flynn said: "It is illegal to release a non-indigenous species into the wild, so we believe it may have been a pet that has escaped.
"If we are unable to identify the raccoon's owner we will find a specialist who will be able to provide the expert care that raccoons require."
Senior animal rescue officer Stephanie Kirk said that the raccoon was in a good condition.
He added: "We're hoping the public will be able to help us find out how this non-native animal came to be in Scotland."
Anyone with any information about a raccoon in the Lanarkshire area is urged to call the Scottish SPCA animal helpline on 03000 999 999.
Related Internet Links
The BBC is not responsible for the content of external sites.