Medical worker in Kilmarnock suspended over data breach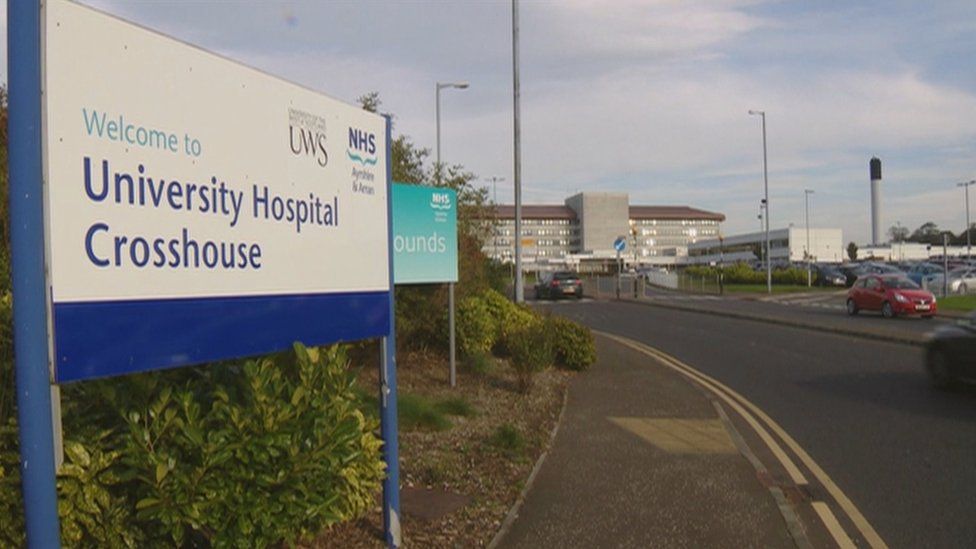 A medical worker has been suspended from Crosshouse Hospital in Kilmarnock, following a data breach.
It is alleged the man inappropriately accessed patient records, before contacting some women using the information he took.
Police Scotland have confirmed they are investigating the claims, saying that inquiries are at an early stage.
NHS Ayrshire and Arran are looking into the extent of the breach, and have apologised to patients affected.
Medical Director Dr Alison Graham said: "NHS Ayrshire & Arran has been made aware of a member of staff inappropriately accessing patient records. This individual is currently excluded from work.
"We are currently investigating and are contacting a number of patients to ascertain the extent of this breach. We wish to apologise to anyone affected by this. We take patient confidentially extremely serious and will ensure a full investigation is conducted.
"We are working closely with Police Scotland and the Information Commissioner's Office. As this is an ongoing police investigation, we are not able to confirm any further details."
It is understood that the women who have been contacted had attended the X-ray department, and that the breach occurred between April and September.
Gemma Erskine was one of those who received a letter from the NHS last week, telling her about the investigation.
"I received a couple of messages saying 'hello' from an unknown number a few months ago, but don't know if it was from that person as I never answered the message," she told BBC Scotland.
"I then got a letter from the hospital last week, and was absolutely livid that someone had done this, and that it was allowed to happen.
"I have no faith in the hospital, especially with confidentiality."