Second man reported over Trump paraglider protest at Turnberry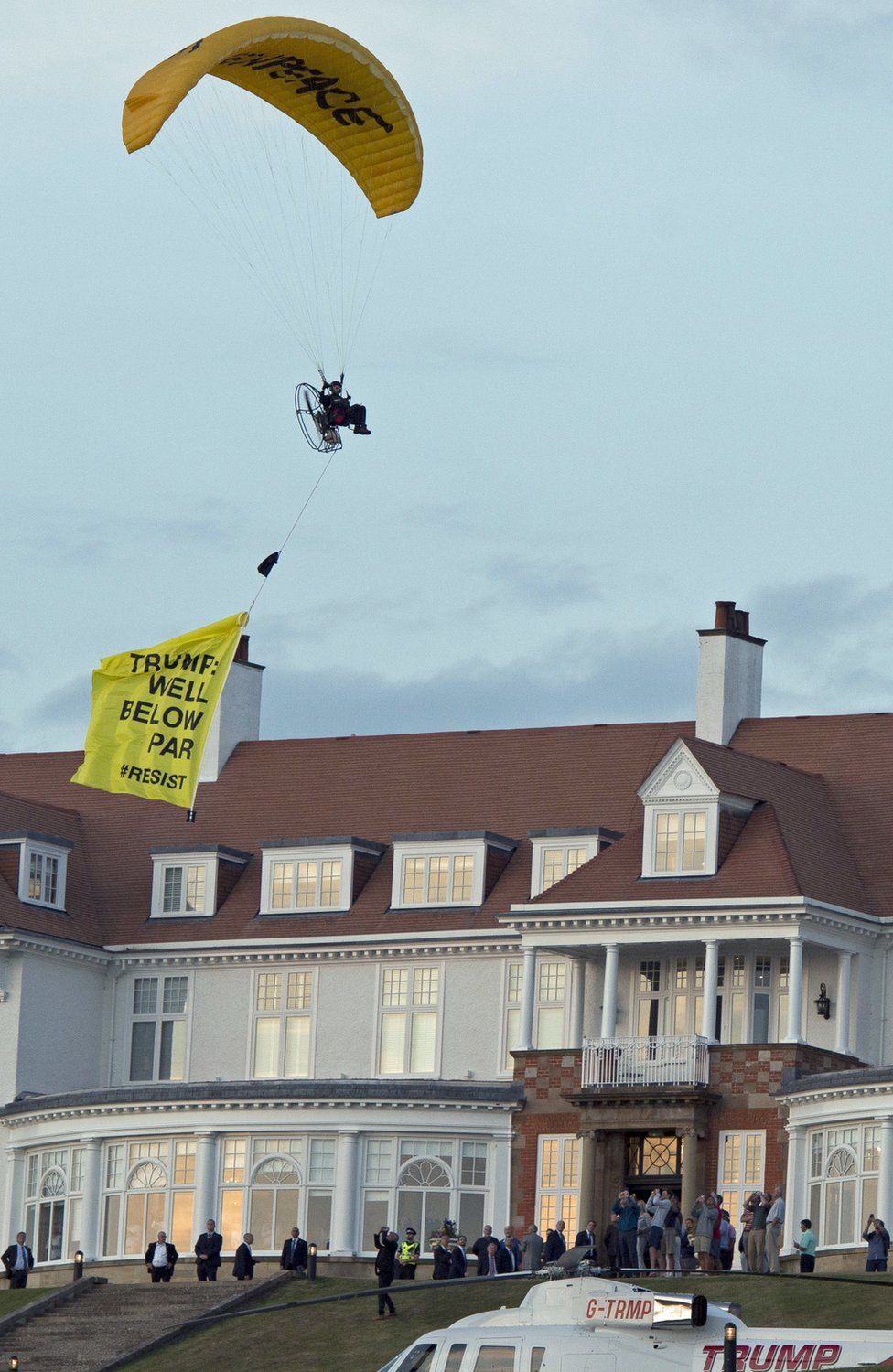 The aircraft, trailing a banner, was flown over the South Ayrshire property on 13 July despite a high police presence.
A man aged 55 was later held by police before being released pending further inquiries.
A 35-year-old man has now also been reported to the procurator fiscal.
President Trump was at Turnberry during the private leg of his UK visit.
He was on the front steps of the hotel as the light aircraft approached and was ushered inside by armed police officers.
The aircraft held a banner reading: "Trump: well below par #resist".
Protest organiser Greenpeace has said it gave police 10 to 15 minutes' warning.