Ex-UBS trader Kweku Adoboli detained again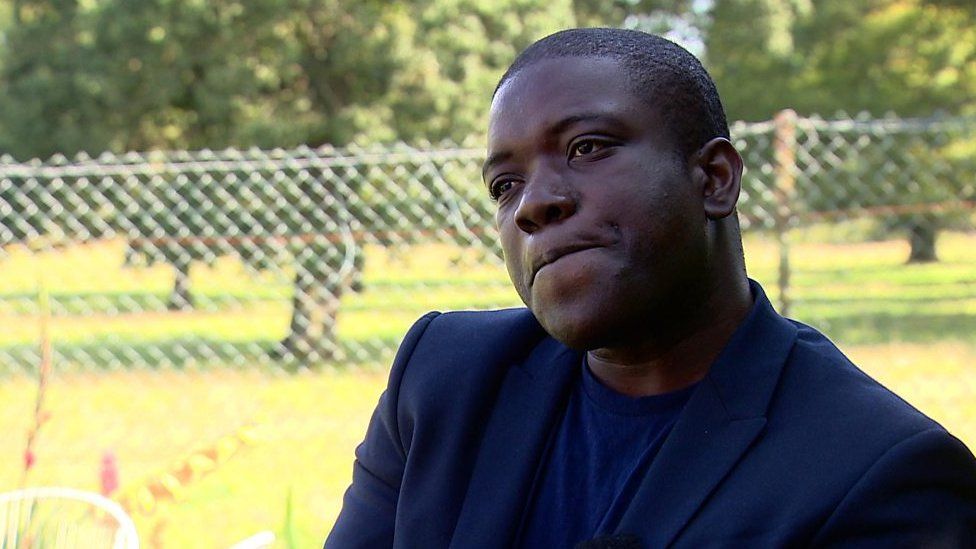 Kweku Adoboli, the former UBS trader convicted of fraud, has been detained again ahead of his expected deportation to Ghana.
Adoboli was expected to be put on a charter flight in September, but a judge awarded a last-minute reprieve while he reviewed the case.
Campaigners said he was detained on Monday after attending a regular reporting session in Scotland.
He was later moved from Glasgow to a secure detention centre near Heathrow.
His friend and campaigner Nick Hopewell-Smith said it was possible he could be put on a charter flight to Ghana within days.
While the earlier judicial review was unsuccessful, Mr Hopewell-Smith said another legal appeal was lodged last week.
Adoboli served four years of a seven-year sentence for a £1.4bn fraud and was released in 2015.
He was born in Ghana but left when he was four and has lived in the UK since he was 12.
Immigration minister Caroline Nokes had said that all foreign nationals sentenced to more than four years' imprisonment are subject to automatic deportation, unless there are compelling reasons for them to remain.
Since he was detained on 3 September, more than 74,000 people have signed a petition against Adoboli's deportation, with more than 130 members of the UK and Scottish parliaments signing a letter to Home Secretary Sajid Javid asking him to intervene.
Adoboli was found guilty for booking fictitious trades to cover up big losses during the financial crisis between 2008 and 2011.
He pleaded not guilty, saying his senior managers knew what he was doing and encouraged him to take risks.