Burst water main hits gas supplies in 300 Bearsden homes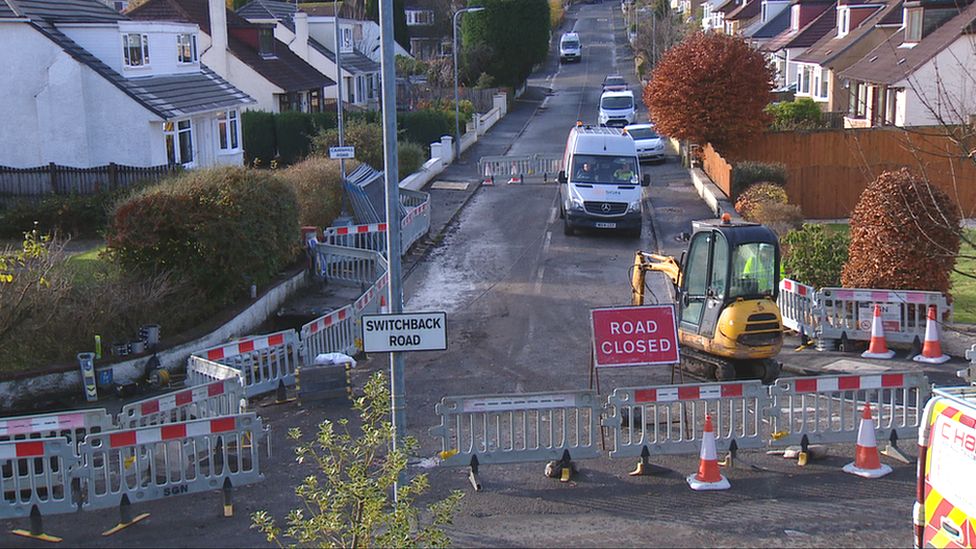 About 300 homes in East Dunbartonshire were left without gas after a burst water main flooded the network.
SGN said engineers in Bearsden worked "tirelessly" through Friday, Saturday and Sunday and had pumped out more than 20,000 litres of water.
In an update on its website on Sunday evening, SGN said there were fewer than 40 homes without gas and it would continue to try to restore supplies.
But it added that the water had to be removed first.
A spokesman said: "We appreciate it's hard being without your gas supply, and are working as hard as we can to get the remaining gas supplies on as quickly as possible."
On Friday SGN set up a customer centre at Westerton Primary School where electric hot plates and heaters were made available to residents who need extra support, such as the elderly, the chronically sick and those with young children.
Related Internet Links
The BBC is not responsible for the content of external sites.