Glasgow plan to curb city car use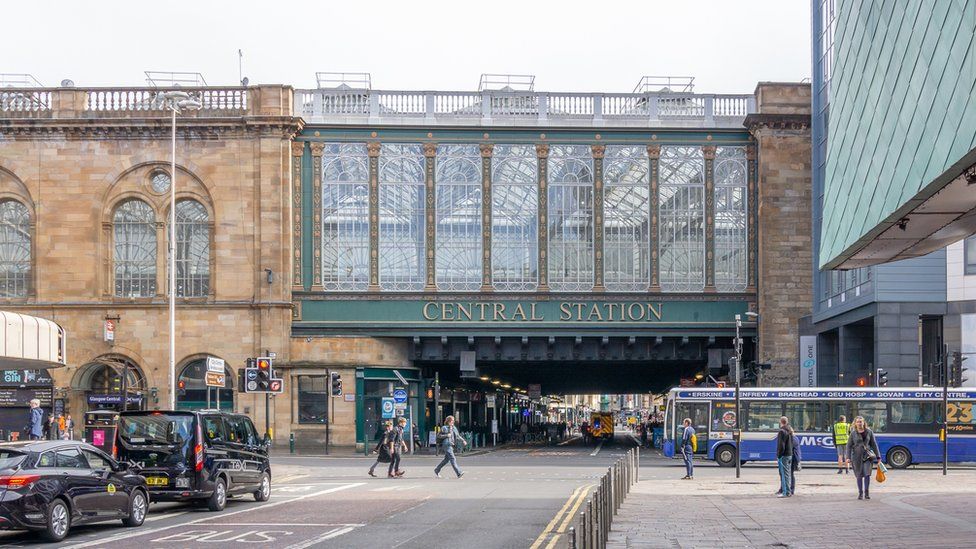 Plans to cut the number of cars on two of Glasgow's busiest streets have been put forward by the city council.
The authority said the change would cut emissions after figures suggested that about 300 people a year died in the city as a result of poor air quality.
They want to introduce two "bus gates" near Central Station, which would limit vehicle access on Union Street and Oswald Street between 07:00-19:00.
As well as buses, the two routes would also allow taxis, private hire vehicles and cycles, as well as goods and service vehicles, to use the routes.
The restrictions would apply to other traffic travelling southbound on Union Street and northbound on Oswald Street.
Nearly 70,000 charge notices were issued, with many of the drivers claiming they had been unaware of the restrictions.
The local authority said the change could also cut the accident risk for pedestrians while promoting public transport.
Cllr Anna Richardson said: "The bus is still easily the most popular form of public transport in Glasgow, but passenger numbers are falling at a very steady rate and the bus industry is under real pressure.
"As a council, we have to do everything that we can to sustain public transport in a city where almost half of our population have no access to a car."
She added: "The bus routes either side of Central Station are two of the busiest in the city and the introduction of bus gates will see significant improvements to the service on these streets.
"This proposal will lead to multiple benefits, encourage sustainable transport and protect our more vulnerable road users."
The restrictions on Oswald Street would apply between Midland Street and Argyle Street, while those on Union Street would be between Gordon Street and Argyle Street.
As part of the proposal, the number of disabled parking bays on West Nile Street will also be increased to account for the loss of access to Union Street.
Alternative routes using Wellington Street and Robertson Street for southbound vehicles and York Street and West Campbell Street for northbound vehicles are also being proposed.