Celtic criticised for silence over child abuser Jim Torbett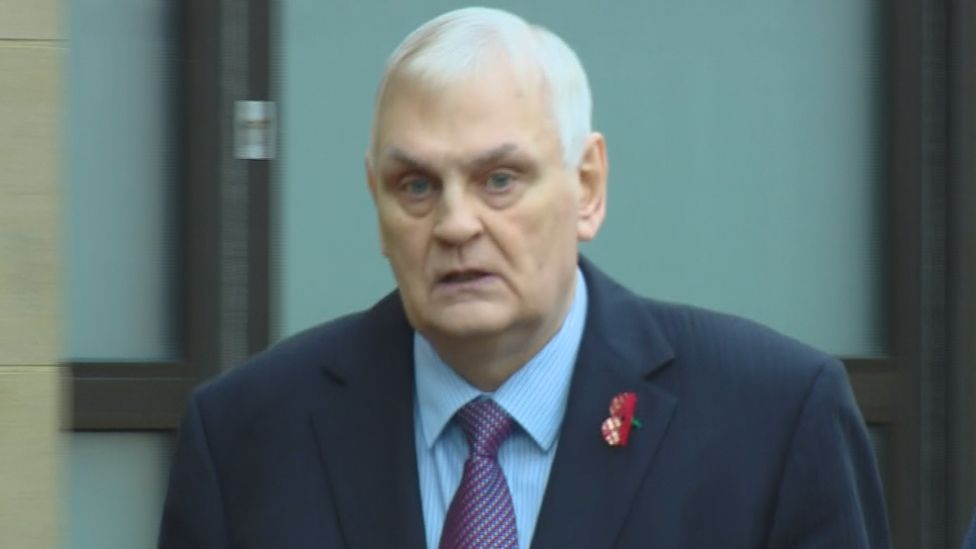 Celtic FC has been criticised for its failure to comment on the conviction of paedophile Jim Torbett.
The Celtic Boys Club founder was jailed for six years on Monday after being found guilty of sexually abusing three boys over an eight-year period.
But more than 24 hours after the trial concluded Celtic FC has not responded.
The football club told the BBC last year the Boys Club was a "separate and distinct" organisation.
And campaigners argue Celtic FC has a duty of care to the young footballers who wore the famous green and white hoops.
Kenny Campbell, who was one of Torbett's victims, told BBC Scotland he wants the club to say sorry.
He said: "Why not just write a letter of apology?
"Or send somebody personally to deliver a letter of apology. That is all it would take.
"It would not take hundreds of money, motors or homes or things like that.
"Just a simple 'I am sorry that happened to you.'"
Martin Henry is chairing a Scottish Football Association report into historical sex abuse.
He said: "I believe all the clubs affected by this issue should apologise to those who have been most personally affected and, indeed, their families."
Mr Henry said clubs may try to "obfuscate or dodge the issue" following legal advice and amid insurance concerns.
But he added: "My view is that the moral situation predominates and they have a duty and an obligation to issue an apology to those affected."
Janine Rennie, chief executive of Incare Survivors Service Scotland, said it was "very disappointing" that Celtic had not issued a statement following Torbett's conviction.
She also told BBC Scotland the club should not be viewed as a "separate legal entity" and should therefore compensate victims of abuse.
Ms Rennie said: "We are aware that Mr Torbett was a previous offender and had come back into Celtic so we really feel Celtic has a responsibility to say why that happened."
Torbett, 71, was found guilty after a trial at the High Court in Glasgow. He had denied the charges.
Two victims had been in his under-14s football teams, while the third was abused by Torbett at the age of five.
Lord Beckett told Torbett: "You groomed boys and contrived situations when you could abuse them
"Yours is some of the most corrupting behaviour I have ever heard of in these courts."
He added: "Your depraved conduct towards innocent children has blighted their lives."