'Bullying led to our daughter's prison suicide'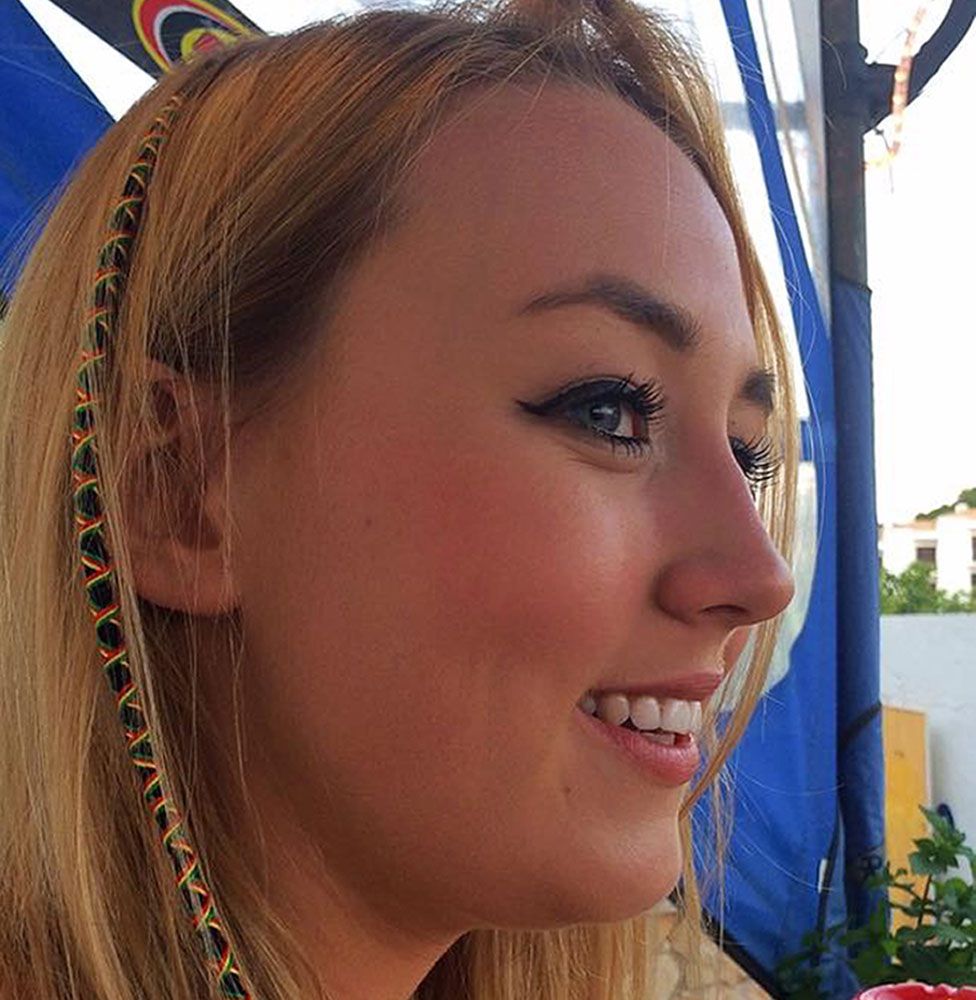 The parents of a jailed student have claimed bullying and "humiliating" strip searches led her to take her own life.
Stuart and Linda Allan claim prison staff failed to heed warnings that their daughter Katie was "vulnerable" and had a history of self-harming.
Her parents have now launched a campaign calling for changes to the way the legal system deals with mental health.
They also want the courts to be forced to look at alternative sentencing options.
Katie's mother Linda said: "How she could be strip-searched and they hadn't seen the self-harming injuries that Katie had is beyond us.
"We feel that Katie's death was self-inflicted but that she was murdered by the Scottish criminal justice system. They are ultimately responsible for it."
She added: "Katie absolutely broke the law, that is not in dispute. Katie pleaded guilty and fully accepted she should be punished, that also is not in dispute.
"What we didn't realise is that one impulsive decision would ultimately cost Katie her life. "The hardest thing for us to accept is how devastatingly Katie was let down by those that were ultimately responsible for her care."
"Some may say that Katie deserved what happened. She certainly deserved punishment.
"But this is Scotland, this is the 21st Century - what Katie did not deserve was the horrific experiences she endured daily at the hands of the Scottish Prison Service."
The hit-and-run incident, in which a 15-year-old boy was knocked down, happened in Giffnock, East Renfrewshire, on 10 August last year.
Katie had downed four pints of beer before trying to drive home from a pub.
The student pleaded guilty at Paisley Sheriff Court to causing serious injury to the teenager by driving dangerously and driving more than four times above the legal alcohol limit.
Katie's father Stuart said: "When we visited Katie, she would put on a brave face and be as cheery as possible.
"And then when we left her after the visit was over, she would say 'Oh that will be me getting strip-searched again.'
"When we challenged her on why she was getting strip-searched, she said 'Because I don't kick and scream and spit'."
He added: "At the end, before she took her own life, she must have been in a place that was so low because of the constant berating by other prisoners and how she was feeling about herself.
"There is a whole duty of care that didn't happen in that prison service and they really need to take responsibility for it."
A spokesman for the Scottish Prison Service said: "This is of course a set of very tragic circumstances and our sympathies are with all who have been affected by this sad death.
"All deaths that occur in Scottish prisons are subject to a Fatal Accident Inquiry and as such it would be inappropriate to comment further until this takes place."