Murder accused left with no wheelchair after prison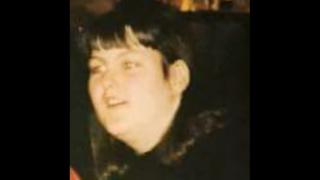 A judge has condemned a decision by prison authorities to leave the man accused of murdering missing Margaret Fleming without a wheelchair.
Edward Cairney and his co-accused Avril Jones were due in court to apply for bail after their trial collapsed.
But instead Mr Cairney sat in a G4S van in the car park after Greenock Prison removed the wheelchair he had been using throughout the trial.
The pair deny murdering Margaret at Inverkip, or elsewhere in Scotland.
The prosecution had claimed Margaret was killed between 18 December, 1999 and 5 January, 2000, when she was aged 19.
Mr Cairney, 77, was granted bail on condition that he does not approach any witnesses.
Ms Jones, 58, was at the High Court in Glasgow for the hearing although she did not apply for bail.
'Staggered'
Lord Matthews said: "I'm staggered that the Scottish Prison Service think it appropriate to remove the wheelchair Mr Cairney has been using all this time. I want an explanation."
The judge also said that the possibility of getting a wheelchair for the High Court should be looked into.
Defence QC Thomas Ross said: "I would like to explain why Mr Cairney is not in the dock. Since he was fully committed he became the responsibility of the Scottish Prison Service.
"He is in the vicinity of this court in a van in the car park. When he was leaving Greenock Prison this morning the prison withdrew his wheelchair from him.
"The reason given was that it was expected that he would be granted bail and they were presumably concerned they wouldn't get their wheelchair back.
"They somehow managed to get him into the van at the prison, but G4S can't get him out this side."
The court was told that there are no wheelchair facilities at the High Court.
It is understood there was a wheelchair in the court until it was broken recently.
'Angry and frustrated'
Mr Ross added: "Mr Cairney is very angry and frustrated by this.
"He was encouraged to walk from the van and he believes he is incapable of doing this.
"It is very unsatisfactory that a man who has been in a wheelchair throughout the trial should have it withdrawn."
Prosecutor Iain McSporran QC told the court that the Crown would not oppose bail for Ms Jones if she changes her mind.
He added: "The Crown does intend to re-indict this case. A trial might take place in April next year. That is the current intention."