New 'bulky goods' retail park to create up to 260 jobs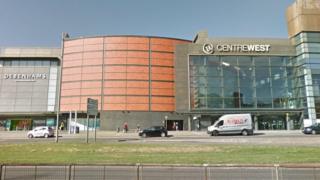 A new retail park in South Lanarkshire is expected to create up to 260 new jobs.
Developers London & Scottish Investments (LSI) have proposed a 125,000 sq ft bulk goods retail park at Peel Park, East Kilbride.
The £35m development will also create around 90 construction jobs during the 12-month building programme.
LSI claimed the new development will not have any significant impact on the town centre.
It is now seeking planning permission for the project, having recently been given the green light for a £15m private and affordable housing development on the same site.
'Complimentary retailing'
Bryan Wilson, LSI development director, said: "This is not an attack on the town centre.
"It is complimentary retailing that can't go to the town centre.
"We aim to attract bulky goods retailers."
Mr Wilson said LSI have proposed that all seven of the large retail units on the new estate would be restricted to sell only 'bulky goods'.
And he vowed this would be controlled by planning conditions imposed by South Lanarkshire Council's planning department.
Bulky goods retailing involves categories such as furniture, carpets, DIY, kitchens, bathrooms, furniture, beds and homeware.
East Kilbride does not have a dedicated bulky goods retail park, unlike many similar sized towns such as Paisley, which has more than 150,000 sq ft.
LSI's Peel Park proposals also include two drive-thru restaurants and five small retail units or "pods", which typically appeal to pizza delivery companies and small local businesses with up to three employees.