Probe into Hamilton traumatic loss support charity Petal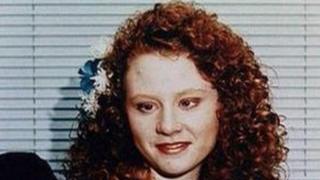 An organisation which supports people who have suffered traumatic loss is being investigated by the Scottish government and a charities watchdog, BBC Scotland has learned.
Hamilton-based charity People Experiencing Trauma and Loss (Petal) was set up after Amanda Duffy was killed in 1992.
Charities regulator OSCR has received "concerns" about how Petal operates.
The claims are unsubstantiated and factually incorrect, Petal said.
Petal was established by Joe Duffy and his wife Kate after their 19-year-old daughter Amanda was killed following a night out.
Not proven
In 2016, the Crown Office failed in a bid to retry Francis Auld, who stood trial accused of Amanda's murder but the case was found not proven by a jury.
Later that year, an employment tribunal ruled Mr Duffy was unfairly dismissed from the charity he had set up in her memory.
Mr and Mrs Duffy have had no involvement in the charity since 2014.
The charity receives just over £240,000 a year from the Scottish government.
It also receives funding from North and South Lanarkshire councils.
A Scottish government spokesperson said: "We are aware of complaints that have been made relating to aspects of Petal's service provision.
"We are investigating those complaints and have made the charity regulator OSCR aware of the situation."
The OSCR said it had received concerns relating to how the charity operates and provides its services.
An OSCR spokesperson said: "These concerns will be handled in line with our inquiry policy.
"OSCR cannot discuss ongoing inquiry work as this may prejudice the work of the charity or OSCR."
'Unnecessary distraction'
Petal said in a statement: "Petal can confirm that a complaint has been received from Scottish government which is being taken extremely seriously and is being managed in accordance with our complaints policy, at board level.
"The complaint comprises a number of serious unsubstantiated allegations and factually incorrect statements directed at Petal from anonymous sources seeking to harm the charity.
"Our doors are always open to OSCR and Scottish government for the inspection of our operations, procedures and reporting strategies.
"Whereas the charity does not welcome this unnecessary distraction from its important work, Petal is fully committed to a process of continual improvement and to focussing its efforts on those for whom its services are a vital part of recovering from traumatic events in their lives."