Views sought on plans to grant Glasgow nightclubs a 4am licence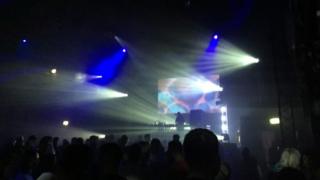 Late-night entertainment venues in Glasgow could be allowed to stay open until 04:00 under new proposals from the city's Licensing Board.
A public consultation is now under way as part of a wider package of reforms.
A range of factors will be considered, from security to reducing reducing reliance on single use plastic, before applications are approved.
Glasgow's night-time economy generates £2.16bn a year and supports 16,600 jobs.
The proposals, which aim to encourage greater social responsibility from businesses, will mainly affect nightclubs which are currently licensed until 03:00.
The city's pubs, clubs, restaurants and hotels were invited to apply to stay open for an extra hour during the recent European Championships.
Matt Kerr, chairman of the Glasgow Licensing Board, said: "We listened very carefully to the submissions we received about the importance of the night-time economy to the city centre.
"There's also a strong view that a more European approach would avoid the rush to consume alcohol before closing time that then spills out on to our city centre streets."
Pilot programme
Mr Kerr urged people to take part in the consultation.
He added: "By potentially granting licences until 4am while demanding the highest possible standards from licence holders we are striking the right balance between the licence trade and the needs of the wider community.
"It's very important to stress that this is still a proposal and that in any event, 4am closing would still be the subject a pilot programme that will draw in evidence from the likes of the police and the health service.
"We want feedback from as many people as possible on this proposal and others in the draft policy statement before reaching a final position.
"It's essential our policies are shaped by Glasgow as a whole."
Other factors which will be considered before applications are approved include securing gold status through the Best Bar None scheme, commitment to staff training and the promotion of good employment practices.
The latest draft statement also includes proposals allowing 16 and 17-year-olds to remain on licensed premises until 23:00.
The curfew for children under 16-year-olds would remain at 21:00.
Licensed premises will also be encouraged to deliver awareness training to their staff on child sexual exploitation and use the Ask for Angela scheme, which allows vulnerable customers to seek a safe place with assistance from staff.
The consultation closes on 5 October and the final policy statement is due to be published before the end of the year.