Former prisoner Dennis Duffy arrested by police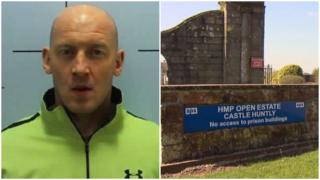 Police have arrested a former prisoner who had been missing for a year.
Dennis Duffy, 36, was said to have breached the terms of his licence.
In a brief statement, officers said he was being treated in hospital. His condition is not thought to be serious.
The police thanked the public and the media for their assistance.