Woman killed by ex-lover had made 'poor next girlfriend' remark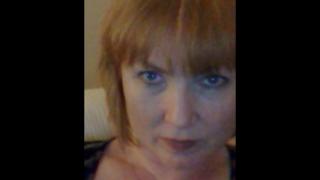 A charity worker texted a friend to say "poor next girlfriend" after splitting from the lover who later killed her, a court has heard.
A colleague of Alyson Watt said she made the comment a week before she was allegedly murdered by Gary Brown.
The couple were said to have had relationship difficulties amid claims Ms Watt may have kissed another man.
The ex-soldier denies murdering Ms Watt, 52, at her home in Paisley, Renfrewshire, on 2 June last year.
Mr Brown, 55, admits killing the Barnardo's worker but claims he was suffering an "abnormality of the mind".
He is also accused of attempting to kill a 16-year-boy at the house after the alleged murder.
'Drunken kiss'
Ms Watt's work colleague Samantha King told the High Court in Glasgow the women had exchanged texts in March 2017.
They included claims Ms Watt may have "kissed" or "snogged" someone during a night out.
Jurors were previously told Mr Brown had "read messages" on Ms Watt's phone before asking a friend what he thought a "drunken kiss" meant.
The court heard Ms Watt went on to claim to her colleague in late May 2017 that Mr Brown apparently had an issue with the "text thing".
Ms King told the trial: "I think during that period that they had been on and off."
Ms Watt was said to have been "heartbroken".
'Wink at him'
The trial heard that Ms Watt met Mr Brown, of Uddingston, South Lanarkshire, via online dating site Match.com.
Ms Watt was said to have messaged Ms King about a week before her death.
She stated she would put her profile back on the site and "wink" at Mr Brown.
Ms King said she suggested Ms Watt should have a look to "see if he is on".
The witness said Ms Watt replied: "Oh believe me, he will be" before adding: "Poor next girlfriend."
She later died after suffering 42 stab wounds.
The trial, before Lord Summers, continues.