Couple face trial for Margaret Fleming murder and fraud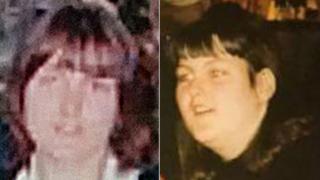 A couple are to stand trial accused of bludgeoning a woman to death and fraudulently claiming her state benefits.
Eddie Cairney, 76, and Avril Jones, 58, are alleged to have murdered Margaret Fleming at their home at Inverkip in Inverclyde between December 1999 and January 2000.
They are accused of obtaining £180,000 in benefits intended for Ms Fleming, knowing she was dead.
Both accused deny all the charges.
The charges include claims that Ms Fleming was locked in a room and held captive against her will, with her arms and wrists bound with tape, from November 1997 until January 2000.
At a preliminary hearing at the High Court in Livingston, judge Lord Matthews set 27 September as the date for their trial.
The last independent sighting of Ms Fleming - who was officially reported missing in October 2016 - was in December 1999.
No body has ever been found.