Major Kelvingrove Park clean-up after sunshine rave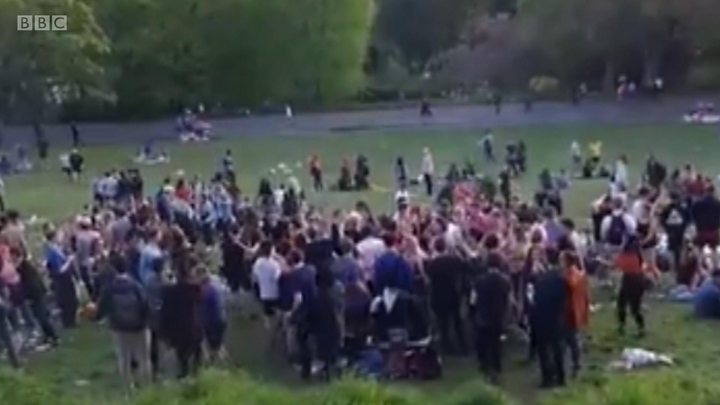 A major clean-up operation is under way after parts of a Glasgow park were left trashed by "sunshine ravers".
The impromptu "sesh in the sun" took place on Monday evening after a weekend of good weather across Scotland.
Angry locals took to social media to complain about the sheer scale of bottles, bags, food waste and discarded barbecues.
Glasgow City Council urged residents to show respect for the city and take some responsibility for keeping it clean.
The mess left by the revellers was branded "disgusting" and "shocking" and "embarrassing" on social media.
One local said: "Makes my blood boil that so many have so little respect for the community and environment they live in."
Councillor Anna Richardson said: "It's great to know so many people have been out enjoying our excellent parks during the glorious weather Glasgow has experienced.
"But it is important that all residents show respect for our city and take some personal responsibility for helping keep our parks and streets litter-free."